Boat Rental: Which Destinations Would You Like To Choose?
We are happy to make arrangements with you to make renting a vessel as easy as possible. Here we have listed twenty of probably the best yacht destinations in the world. If you are unsure as to where to go in the world, then hopefully this will help you decide.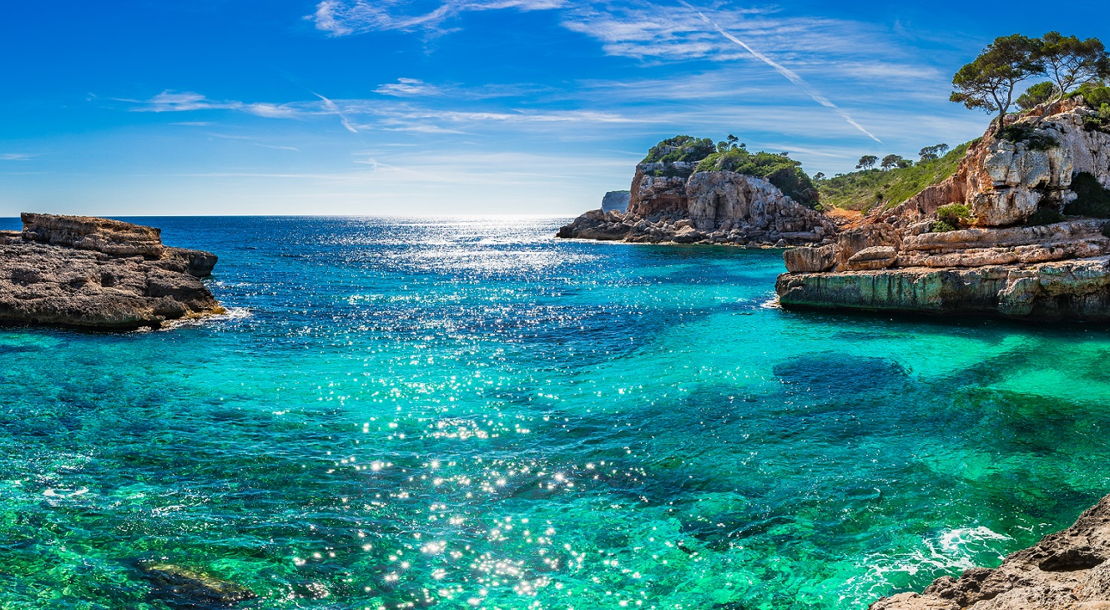 Croatia
Croatia is probably one of the best destinations for yachting in Europe mainly because of the long and rugged coastline with 1200 islands to visit. Croatia offers beautiful countryside, turquoise blue waters of the Adriatic sea, beautiful historical towns and villages and well maintained beaches. You can cruise around its shores for weeks and explore uninhabited islands, caves and beaches in remote bays, where you will not be disturbed, try snorkelling and diving. From the boat you can either go on a trip to one of the nature parks or enjoy the night life in the port towns (Croatia is well-prepared for yachts, there are plenty of places to dock) with excellent restaurants and wonderful Croatian wines.
Greece
You do not have to be an expert in history to know that this is where modern life all began. Greece is where the present European civilization was initially formed. However, Greece offers sailors not just classical antiquities such as the architecture but much more. For example beautiful seas, thousands of islands, great food and beautiful beaches. You can choose from several sailing destinations, each offering something a little bit different. The conditions in the Ionian Sea offer a peaceful and relaxing voyage unlike the Aegean Sea which requires a more experienced yachtsman. However, the one thing they do have in common is friendly hospitable people.
Italy (including Sicily and Sardinia)
Perhaps you will be interested in Sardinia with its beautiful beaches. Or try Capri, an island that has been one of the most popular destinations for intellectuals, artists, wealthy Europeans and the Hollywood elite. Then there is the Tuscan isles, each with a personality of its own, or even Sicily, the largest of the Italian islands and last but not least the beautiful coastline of Amalfi. Wherever you decide to go, Italy will not disappoint you with its top cuisine, delicious wines, a beautiful mix of charming countryside and historical monuments. There is such a huge choice of destinations it can be somewhat daunting. It all boils down to your personal taste.
Malta
Malta is one of the smallest countries in the European Union but has much to offer to its visitors. Ideal conditions for a perfect voyage (with one of the longest yachting seasons in all of Europe!), protected ports, historic sights that go back 7000 years, great places for diving and swimming and delicious Mediterranean cuisine. The Maltese archipelago includes three inhabited islands (Malta, Gozo and Comino) and several other uninhabited islands. The capital city of Valletta is definitely worth a visit and we also recommend taking a trip to the famous Blue Cave and diving in the natural St. Peter's Pool near Marsaxlokk.
If you love diving, head straight to the island of Gozo. Its diving spots are well-known and you can choose from dozens of World War II plane and ship wrecks, underwater caves and reefs full of coral. You will also find several great restaurants here, where you can taste delicious local wine, sun-dried tomatoes and sheep milk cheese. Malta is tiny and you don't need much time to explore it all so if you so desire, feel free to include a visit to Sardinia and Sicily on your holiday!
France (including Corsica)
The French Riviera, should I say more? It is not surprising that film stars, writers or members of the European royal families have been holidaying here for centuries. Beautiful seas, endless beaches, fine cuisine, renowned nightclubs, museums, galleries and luxurious boutiques and boulevards. Depart from Marseille to St. Tropez and discover the best of the Côte d'Azur including the Hyères Islands and the Calanques National Park. Or cruise to Corsica, the most mountainous of all the Mediterranean islands offering over two hundred beaches, making it the perfect choice for those of you who like to combine swimming in the sea with hiking in the wild and wonderful countryside.
Montenegro
Montenegro is less popular than its neighbouring Croatia with regards to the yachting world, but it is becoming increasingly more attractive. If you sail along the shores of this tiny country, you cannot help, but admire the breathtaking combination of huge mountains that stand before you and the constant coastline that is lined with ancient towns and beautiful beaches. The pleasure of having your own yacht is the fact that you can drift into secluded beaches and mystical caves. You can also find beautiful seaports located on the Montenegrin islands, even though there are far less islands here than neighbouring Croatia. You can also take a trek inland to visit some of the wonderful lakes and canyons carved by the wild river or relax in one of the many restaurants in the two historical ports of Kotor and Perast (In Montenegro you will find plenty of choice with regards to restaurants.). Or you can combine your visit of Montenegro with a cruise around Dubrovnik as an extra bonus!

The Balearic Islands
These Spanish islands, which lie between the Spanish coastline and the northern tip of Africa, offer a perfect holiday for everyone. Lovers of night life and dance can enjoy Ibiza, where at least one huge beach party takes place each and every evening offering the best DJs in the world who arrive there for the summer season. And yet Majorca is completely the opposite and will delight lovers of peace and quite and total tranquillity. Divers often come to visit the small island of Cabrera which is famous for its crystal clear waters with a visibility of up to 30 meters with a rich marine life including octopus, moray and barracuda.
Those of you who appreciate pure white fine sandy beaches will delight in relaxing on Playa de Ses Illetes at Formentera island. So if you hear a rumour about a 550-kilometre long coastline full of beautiful beaches, bays and caves, over which the sun shines constantly for over 300 days per year you have found Majorca. Simply a dream destination.

Canary Islands
Although the Canary Islands lie on the coast of West Africa the islands are in fact Spanish isles. There are thirteen in total, the four most popular are Gran Canaria, Lanzarote, Tenerife and Fuerteventura. Due to their geographical location the Canaries offer sailing throughout the year with constant warm weather. On average it takes a maximum of a day to cruise to each and every island. So during your holiday you can thoroughly explore their varied personalities and character. You will find beautiful sandy beaches on them all, which is probably the main attraction of the archipelago. But, of course, there is plenty of time to plan tours inland. A large part of the Canary Islands is covered by volcanic mountains and the local countryside literally takes your breath away.
Slovenia
The Slovenian Riviera is not as famous as the well known neighbouring coastline of Croatia. But it offers a similar experience. There are four seaside towns called Piran, Portorož, Koper and Izola, where you will be forgiven for believing that your are in Italy, because of their Italian, Venetian influence. The services are excellent and there are countless places to visit on the mainland. For example Triglav National Park, Postojná, Škocjan cave, Bled and Bohinj lakes, the Julian Alps and various thermal spas - the choice is endless. Although the Slovenian coastline is only 47 km long (this includes bays, peninsulas and cliff sides), it is interwoven with lots of activities. For example you can go swimming in the bays, try your luck in the casinos of Portorož, enjoy diving, cruising across the sea to neighbouring Venice, visit various bars and don't forget to taste the quality of Slovenian wine.
Turkey
Turkey is an imaginary geographic and cultural bridge between Europe and Asia offering an interesting mix of Eastern and Western elements. You can find monuments from Byzantine, Roman and Ottoman empires. It offers perfect weather, warm waters, peaceful bays and renowned cuisine. The locals are full of warmth and very hospitable. You will appreciate the great shopping experience in the Turkish markets and bazaars. If you missed the chance to go on holiday in mid summer, then it is worth knowing that on the southern coast of Turkey the beautiful weather continues long into October, so you don't have to worry about booking a late holiday.

The Caribbean
A distinctive favourite among winter destinations. The Caribbean offers beautiful white beaches, turquoise seas, great diving locations, breathtaking scenery and the most hospitable people you can find. And yes off course the famous Caribbean rum. You can choose from many routes including one way sailing. Each island is culturally different, each one was formed by various colonial powers. The undisputed king of luxury cruises has to be the British Virgin Isles and yet Martinique blends relaxed Caribbean comfort with European influences.
St. Lucia is an island full of beautiful countryside. You can visit it with a cruise to the islands of St. Vincent, Grenada or Dominica. If you want to understand the Caribbean really well, you can go on a one way sailing cruise.
Cuba
In Cuba you will find beautiful Caribbean beaches, music and dance, rum and cigars, beautiful women and old style American cars. Cuba is the largest island state in the Caribbean and sailors are attracted by the warm climates, regular sea winds, friendly people and the beautiful countryside. Cuba is connected to an archipelago of 4,000 islands and tiny islands too. So many in fact that you would need several holidays to explore all of them and even then you will still find something new. It offers mountains, tobacco plantations growing in the valleys, typical urban architecture (the isles of Havana, Trinidad, Cienfuegos and Camagüey are protected by UNESCO) and beautiful sandy beaches, etc.. Our tip: Try cruising from Cienfuegos to Cayo Largo and other adjacent islands. Whether you prefer a glass of Havana Club rum or learning to dance the rumba or salsa, you will definitely not leave Cuba disappointed.
Thailand
If you are an experienced traveller, Thailand and the Andaman Sea are destinations that will take your breath away. With your own yacht you can forget overcrowded resorts and discover the best of Thai culture and nature. From the cliffs of Phang Nga bay through to the coral reefs of the Similan Islands and onto the incredibly beautiful beaches, all of this makes Thailand one of the best yacht destinations in the world. Besides the beautiful nature you will also enjoy the excellent food and the joy of meeting plenty of friendly hospitable people.

The Seychelles
The Seychelles is a dream destination for many travellers. No wonder - beautiful nature, white sandy beaches washed by the Indian Ocean, palm trees, typical granite stone and pleasant people. If you really want to understand this archipelago, there is no better way than cruising on a yacht. So which places should you visit? We would certainly recommend docking at Curieuse Island, where the giant wild turtles live.
While on the island of Praslin do not forget to take a trip to the valley of Mai, where the rest of the forest of endemic coconut trees called Coco de Mer grow (these palms grow coconuts in a strange but familiar shape resembling the human bottom). Take photographs at St. Pierre island, go to the vanilla plantations at La Digue or try snorkelling in the sea reservation at Ile Cocos island. One more benefit about the Seychelles is that you have beautiful weather all year round (even throughout the European winter).

Malaysia (Langkawi)
Imagine a holiday where you can completely shut down. The pleasure of being led only by the sun with a calm wind. Explore the untouched beaches, rainforests and jungles that are home to plants and animals that do not exist anywhere else in the world. This is exactly what you can expect during a cruise around the Langkawi archipelago in the north west of Malaysia, a country that offers a cultural mix that matches its geographical location. You can look forward to the fascinating nature, delicious cuisine, scuba diving, stunning beaches and the clear sea waters. Langkawi is also a duty-free zone and is a pure paradise for shopping. If you want to know about the best parts of Malaysia and Thailand, we recommend a one way cruise from Phuket to Langkawi.
Cape Verde
Cape Verde is a destination for experienced yachtsmen who like an adrenaline rush mainly because of the strong winds that are constant all year round. The archipelago consists of ten larger and five smaller volcanic islands that lie in the Atlantic Ocean along the African coast (south of the Canary Islands). The climate is dry and hot and the sun shines for around 350 days per year. You can enjoy yachting all year round if you wish, but the ideal vessel holiday season is from November to March. The yacht infrastructure is not very developed here, there are lots of bays but few marinas. This disadvantage will be however replaced by beautiful beaches, warm weather and the fact that mass tourism in Cape Verde has simply not arrived yet.
Bali
Bali and the neighbouring Lombok are two of the most beautiful islands to offer sailors in Indonesia. You've just got to look at the pictures to see how wonderful they are - beautiful seas, unforgettable sunsets, relaxing beaches, mountains high, great diving locations, rice fields and ancient Hindu temples and monuments. All this with a pleasant climate and good food. Bali people have an incredible lifestyle - lots of smiling faces, everyday festivities, dances, religious rituals with an unstoppable joy for life.

Australia (Whitsunday Islands)
Whitsunday Islands is seventy four islands located on the east coast of Australia, in the heart of the Great Barrier Reef. Experienced sailors say it is one of the most beautiful yachting locations on the planet. It owes its reputation to the wonderful underwater life, beautiful nature, luxurious resorts and plenty of marina berths. Although the Whitsunday isles lie in a tropical zone, the winds cool the temperatures for most of the year, so the weather is very pleasant all year round. The area is vast, so you will not find it difficult to dock on a beach or bay where no one will disturb you. Here is probably the most beautiful beach in Australia - Whiteheaven Beach. If you already have "some experience" on a yacht and want to see more, definitely journey to the Whitsundays.
Mexico
The Mexican coastline measures 10 000 kilometres and sailors can choose from two main routes, one along the Yucatan peninsula in the south east of the country and the other to the west Gulf of California, sometimes called the Sea of Cortez. In the Gulf of California there is a nature reserve listed within UNESCO which is home to about 40 percent of all living species of marine mammals and cetaceans, including critically endangered Californian vaquita porpoise, an endemic species that you will never find anywhere else in the world. Wherever you go in Mexico, you will find a great variety of unique cultures, beautiful scenery, the Mayan and Aztec monuments, endless beaches, hot and spicy food washed down with the renowned tequila.
French Polynesia
The French Polynesia is the life and dreams of all yachting enthusiasts. It's a destination for real connoisseurs. The cost of sailing along these islands can be somewhat expensive and yet one week will not be enough. However, for your investment you will gain an unforgettable experience. You can look forward to dozens of beautiful islands such as Tahiti, Bora Bora and Raiateou where you can discover unspoiled nature, lagoons with turquoise waters, coral reefs, endless golden beaches and friendly people. When you want to truly enjoy the cruise of a life time, journey with us to the South Pacific.
Maldives
Are you not a fan of hilly terrain? Then the Maldives are perfect for you! Whether you decide to visit one of the 19 coral atolls or any of the 1200 tiny islands spreading in all directions, no spot is more than 2.5 metres above the sea level of the Indian ocean. The Maldives look like tropical paradise in every photograph and reality is no different.The breathtaking sea and white sandy beaches await you, as do very friendly locals. For centuries, the Maldives were an important landmark for sailors and are just as important today for yachtsmen, whom the locals welcome happily.You will find many ideal diving and snorkelling spots here (for example at the Banana Reef reservation near the North Male Atoll), as well as spots for swimming (we recommend the beaches on the islands of Gulhi, Omadhoo or Meerufenfushi) and sea kayaking (near Lily Beach on Southern Male Atoll).
Madagascar
You will see things on Madagascar that you can't see anywhere else on Earth. When this fourth largest island of the world separated from the African continent about 90 million years ago, a unique ecosystem was created here. We can admire it to this day thanks to the island's isolation. 90% of all local plants and animals are endemic, meaning they do not exist anywhere else in the world. Madagascar is home to many endangered species including about 20 species of lemurs. The island offers breathtaking and diverse natural scenery - beautiful beaches with fantastic conditions for snorkelling and diving as well as high mountains, rainforests and the famous baobabs. There are about 30 islands north of the island, many of which are simply begging to be explored (for example Nosy Be, Nosy Iranja, Nosy Mitsio and Nosy Tanikely)!
Belize
Does the Caribbean seem boring to you? Lazing around on a beach and doing nothing? Have you heard of Belize? You will also find beautiful beaches here for swimming and sun-bathing all day long. But this gorgeous country offers a lot more than that! Belize's coast is lined by 300km of the Belize Barrier Reef. Do you love snorkelling and diving? You don't have to come up for air from the local corals for the entire week! Belize's coast is perfect for yachting thanks to the hundreds of small islands that surround it as well the famous Great Blue Hole. The giant marine sinkhole is 300m in diameter and is home to bull sharks among others. 40% of the of this South American country is covered by nature reserves, which are home to jaguars, ocelots, tapirs, armadillos and iguanas. And we haven't even mentioned the Mayan ruins, which you can visit in the heart of the jungle.
Bahamas (Exuma and Abaco)
The Bahamas are known for its beautiful beaches, the most exquisite of which are on the Exuma island group southeast of Nassau. The archipelago comprise 365 islands, which are perfect for swimming, sun-bathing and water sports as well as snorkelling and diving. One of the largest sea parks in the world, Exuma Cays Land and Sea Park is on Warderick Wells island. We recommend anchoring in one of the three local ports and taking a walk on Boo Boo Hill, where you can see a whale skeleton right on the beach.
Bahama's Exuma is also known for its animals. You can swim with the adorable feral pigs on Pig Beach on the uninhibited Big Major Cay island, you can swim with nurse sharks in Compass Bay and you can have your picture taken with endangered Bahamian iguanas on the beaches of Allen Cay island. The islands of Abaco have a similar atmosphere and you can play golf here as well as swim, dive and fish.
Read more articles