Fancy a luxury holiday? You can step on board a yacht in just 2.5 hours!
Safety and privacy have become the new variables to be considered when planning your holiday this year. If you are looking for a holiday that is truly luxurious and safe at the same time, we advise you to go sailing on a yacht! Not only perfect service awaits you on top-equipped boats, but also a programme tailored exactly to your and your guests' needs.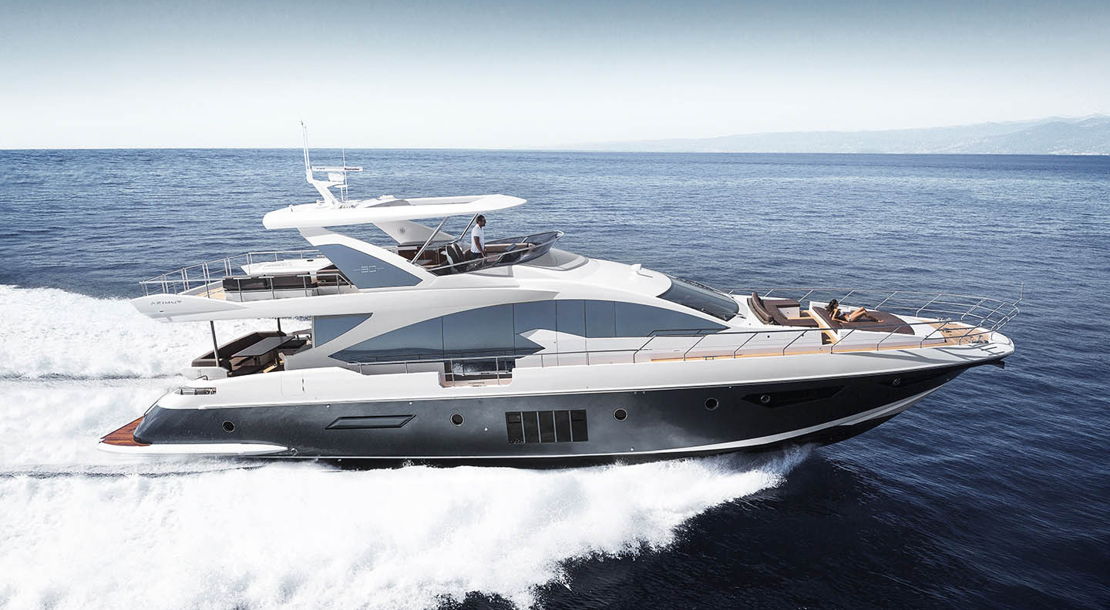 Among the most beautiful European destinations that we can recommend to you are the Croatian islands. It is no coincidence that hundreds of private yachts sail to the Adriatic every year, including, for example, Roman Abramovich's 162-meter-long yacht Eclipse, which can be seen every year in the Sobra Bay on Mljet Island, among other places. The thing is that Croatian waters offer more than 1000 islands, most of which are almost deserted and many can be reached only by boat, beautiful sea and famous restaurants and clubs.
How do I get on the boat?
We will be happy to organize a cruise on the Adriatic (and, of course, some other seas as well) for you from A to Z so that you can focus exclusively on relaxation and entertainment. If you opt for air transport by means of commercial airlines, we can secure air-tickets for you as well as a private shuttle from the airport to the marina by minibus, minivan or for example a luxury business class coach. Of course, you can also come by car (we will take care of parking), or travel by a private jet. The price for a return flight for 6 to 7 people is around 250 to 350 thousand crowns (depending on the length of stay). Thanks to the door-to-door transport, you can get from the centre of Prague on board of a yacht in two and a half hours!
What does a luxury yacht offer?
Whether you decide to spend your holiday with your family or a group of friends, for maximum comfort and privacy, we recommend renting catamarans over 45 feet long. This type of a boat is spacious enough for each member of the group to have sufficient privacy, while offering plenty of space for joint activities. The greatest luxury and speed (the latter parameter is important if you want to see as much as possible during your holiday) are provided by motor catamarans, which are however the most expensive too. To adrenaline junkies and fans of sport sailing, we recommend big, 55 feet long sailing boats.
As regards a specific boat, we will be glad to help you with choosing the right one. We can offer yachts with a whirlpool on board as well as boats with large slides and other equipment for children. It always depends on your preferences and the interests of specific guests. During the cruise you can enjoy water sports (on board our ships you will find for example paddleboards, water wakes, water sports rubber rings, additional water-jet boats, etc.), go snorkelling and diving, fishing, take a walk on the islands, or, for example, get to know the famous nightclubs.
Who will take care of you?
The extras that luxury yachts offer include not only above standard equipment (teak wood, cutting-edge electronics) but primarily the service that awaits you on board. A professional, at least two-member crew will take care of your comfort. Their task is not only to ensure smooth operation of the boat, its cleaning, and the cruise itself but also to take care of meals and refreshments throughout your holiday.
Before setting sail, guests fill in a so-called preference sheet, in which they specify their preferences regarding food and drink, choosing, for example, the types of meat or fish they like, whether they are on any diet, what their favourite fruits are or whether, for example, they plan a joint celebration during the cruise. Before the yacht leaves the port, the crew will be perfectly prepared for your arrival and you will save yourself questions about the composition of the menu, which would otherwise be waiting for you upon arrival.
Crew members have separate cabins on yachts, so they will not interfere with your privacy during the cruise.
Who will advise you on the programme?
We will be happy to recommend a specific cruise route and itinerary depending on your favourite activities and the level of privacy you prefer. We can also prepare themed cruises for you, if you are interested in, for example, historical monuments, or, conversely, famous beaches or clubs. In addition, our captains are experienced sailors, so they know exactly which coves to reach at a given time so that there would be as few people as possible and you would have a beach just for yourself, or the islands where you will find famous restaurants and the best routes for walking on land.
For example, if you decide to sail around the island of Hvar, you will find one amazing and cosy restaurant with only a few tables and perfect service right next to the town of Hvar in the Vela Garšk bay. On prior reservation, they will book a mooring for your yacht here, just a short distance from the restaurant in a small bay for a maximum of six boats. And if you get up early and are lucky, you will also see deer coming to graze near the restaurant every morning and evening, or you can watch them just a short walk from the boats on the rocky shores.
If you don't want to rent a whole boat (because there are just two of you setting out to a holiday, for example), we can offer you a luxury cabin charter. In this case, you only rent a cabin on luxury motor yachts for 36 people, where in addition to perfect service and a great programme, you will also meet a lot of new friends.
Photo credits: Umbrella Yacht Archive
Do you want to spend a holiday on a luxury yacht? Drop us a line!
Read more articles